May 31, 2016
Your June Getaway: 11 Great Stops and Free Dinner
Posted by: Nancy Skee
Hurray!! Summer is unofficially here, and I have some interesting non-touristy (and true touristy!) things for you to do in Lancaster County. On top of that, book three consecutive nights at Olde Square Inn in June and get dinner in town for free.
Relax by the pool or spend the day site seeing, either way you'll have a great getaway.[/caption]How great is that? Spend your days site-seeing, relaxing at our pool, or sipping a beverage on the side porch, then stroll down the block and enjoy some great food and drink with your complimentary $50 Gift Certificate!
I'll tell you about that in a minute, but first look at these fun stops you can make, arranged by distance from the Inn:
1.Gene's Amish Tours - 0 miles - Gene will pick you up at the Inn!! This is probably the best kept touring secret around. Gene used to be a postman and knows all the backroads around Amish country and will create the tour based on what you want to see. He'll take up to 6 people and is so reasonable priced and incredibly knowledgeable and fully insured. (717) 314-6290.
2. Exquisite Day Spa - 0 miles - Right down the block. You deserve to pamper yourself with a mani, pedi or massage. Great after touring the countryside, right? By appointment. (717) 653-2402.
3. Root's Country Market and Auction - 7 miles. Open only Tuesdays from 9am - 9pm, they offer food, flowers, crafts, collectibles and a million other things from over 200 stand holders. 705 Graystone Road, Manheim.
4. Burning Bridge Antiques - 7 miles. Seven days a week from 10am - 5pm, until 8pm on Thursday and Friday. Three floors of stuff you used to play with as a kid plus amazing antiques, vintage, jewelry, furniture, LPs, dishware and such. Voted #1 in Lancaster County. 304 Walnut Street, Columbia.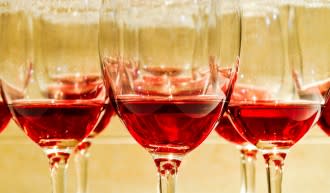 5. Mount Hope Estate and Winery - 11 miles. Open Monday through Sunday from 11am - 6pm located at the mansion built in 1800-1805, and home to the Pennsylvania Renaissance Faire. Wine tasting and purchases. 2775 Lebanon Road, Manheim.
6. Sturgis Pretzel Bakery - 12 miles. Founded in 1861, it is the very first commercial pretzel bakery in America. Stop in for a tour and try your hand at pretzel twisting! While you're there, tour the shops and visit the restaurants in the area.
7. Hershey Park - 20 miles. Ride the rides, take the chocolate tour, and be a kid again. Need I say more?! 100 Hersheypark Drive, Hershey.
8. Strasburg Creamery - 21 miles. Voted by my children and extended family as the best homemade ice-cream anywhere, and it's true. They also have a little restaurant/deli, a cute little shop, and an old fashioned candy counter.Get your ice cream weekdays until 5pm, weekends until 8pm. 1 W. Main Street, Strasburg.
9. Strasburg Rail Road - 22 miles. Open 7 days a week, it is is the oldest continuously operating railroad in the western hemisphere and you get to ride their trains! If you're in to Thomas the Train, be sure to check the schedule to make that ride. 301 Gap Road, Ronks.
10. Verdant View Farms - 22 miles. So get a load of this: you can be a farmer's apprentice and can milk a cow, bottle feed a calf, go inside the chicken coop, and pet the little creatures hanging around the place. Schedule a visit on their site. 429 Strasburg Road, Paradise.
11. Self Guided Covered Bridge Tour - as many miles as you want! Download the handy guide and you can pick and choose which area you'd like to tour. You can even coordinate the drive to end up around one of the stops listed above. You can even have Gene take you!
You'll be hungry after you visit all those great places, so here's how you get your complementary $50 gift certificate to one of our downtown restaurants.
Enjoy dinner in town with your stay at Olde Square Inn. Just book any three consecutive nights in June from Sunday night through Thursday night.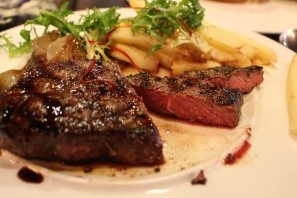 You must make your reservations directly through our site at oldesquareinn.com. Click on "Special Rates" and use the promotional code 3DINNER.
If that's too much to think about, you can phone me at 717-653-4525 and I'll help you choose a room and get your gift certificate.
No other discounts apply.
Can't wait to help you get your unofficial summer off to a fantastic start! I'm looking forward to seeing you soon.