August 30, 2016
What To Do With The Last Green Pepper - a Recipe
Posted by: Nancy Skee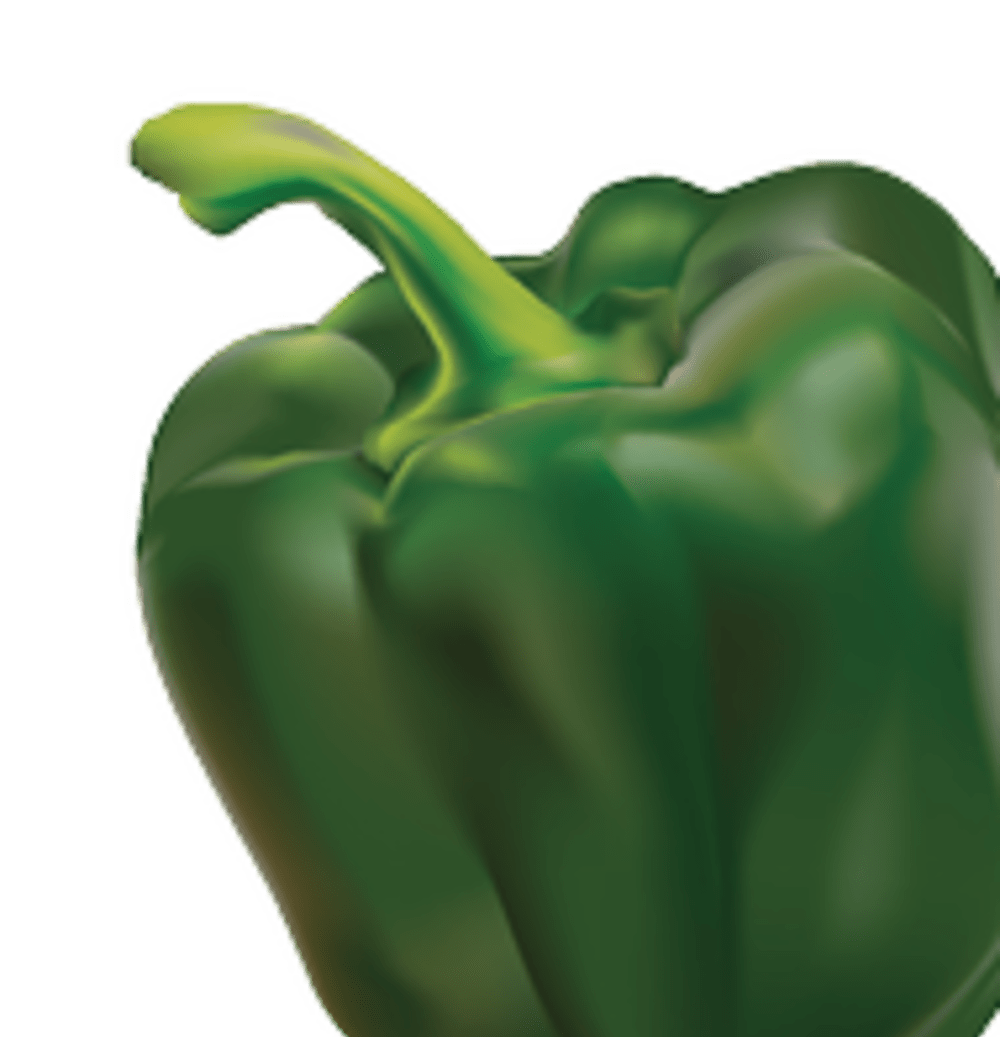 Okay, so even though it's been 90 degrees forever and it's still officially August and still officially summer, when I saw the last green pepper hanging out in the fridge all I could think about was my Little Hungarian Mother's recipe for stuffed peppers and stuffed cabbage. Always a great cook, she could roast someone's old boot with a little onion and paprika, a few potatoes maybe, and you'd be asking for seconds.
As you might imagine, the stuffed peppers are even better than a roasted boot but still as labor intensive, and I wasn't up for intensive labor in a hot kitchen in August. The other thing is that to make the recipe, you have to have more than one pepper which I didn't. Lucky for me that Country Table Restaurant down the street makes Stuffed Pepper Soup (!!!) which is amazing and delicious. The first time I had it there I wanted to walk back into the kitchen to see if my LHM was there in her apron! Unlucky for me, though, that they don't have it in the summer, and I really was starting to develop a hankerin' for some down home comfort food.
But haha. Lucky for me again that my sister and I figured out how to make stuffed pepper soup, which is pretty easy and quick. You can even do it in a crock pot; throw everything in before you go to work and you'll have it for dinner that night. Or, if you're retired like me, make it whenever you want, ha! No problem.
Stuffed Pepper Soup Recipe
Ingredients
1# ground beef
1 onion, chopped - whatever size you want, medium-ish
1 green pepper, chopped - the last one in the fridge. Be sure you take out the seeds.
64 oz bottle of Campbell's Tomato Juice. Use about 3/4 of it.
1 14-oz can of sour kraut - it's the Hungarian way
1/2 c. uncooked rice + 1 c. water -or- 1 10-oz pkg. of Birdseye Steamfresh rice, cooked according to package directions.

Procedure
Brown meat, along with onion and green pepper in a large skillet.
When that's ready, skootch it into your crock pot with a spoon or spatula.
Put all the rest of the ingredients into the crock port and stir everything around.
That's it!! Cook it on high for a couple hours until the peppers are tender or on low all day if you're at work and not retired like me.
Salt and pepper as you wish and serve it. We always ate it with Holsum Bread - that's plain, store-bought, sliced white bread - so that's what we do now, too, because it tastes like home.
Tips:
1.) You know that the kraut is going to make the joint smell like New Years Day in Lancaster County (for you out-of-towners, pork and kraut is the Good Luck dish of January 1), but it's worth it. The cabbage haters in the family can just man up.
2.) The dish is very thick, as if you would have just chopped up a whole labor-intensively-made stuffed pepper, so if you want it thinner, add some Campbell's tomato juice.
3.) This freezes really well. Stow it away in individual containers for those days when you come home from work thinking about how there's nothing to eat unless you go through all the effort of making something, but then you suddenly remember the Stuffed Pepper Soup in the freezer for you to microwave. You'll be pretty pleased for having had the foresight to have taken care of your future hangry self.
4.) You can do this on the stove top, too. Just cook it until the peppers are soft-ish.
Hoping you'll have a fabulous day today as August comes to a close, and that whatever you're doing brings joy to you and others. You already know what I'm doing today. I'm gonna grab my recipe and make some soup.