May 8, 2018
Things To Do in May in Lancaster County
Posted by: Nancy Skee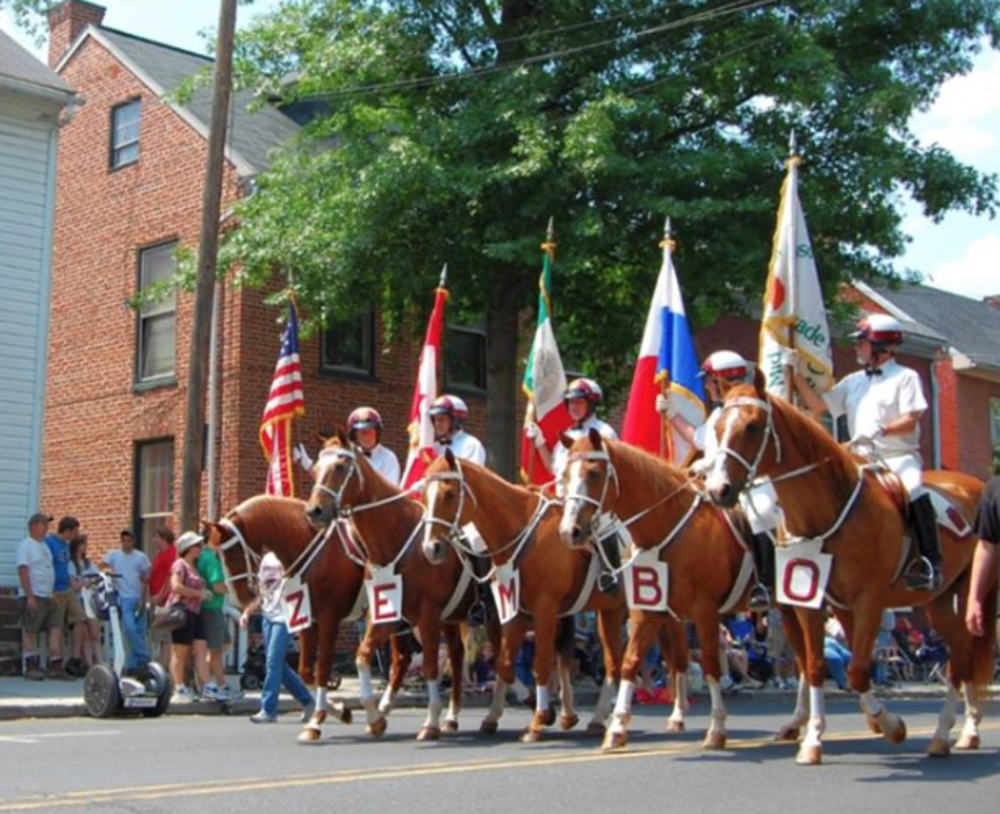 Things To Do In May
Are you happy that the weather is finally nice enough where you don't have to decide whether to put on you snow boots or wear a pair of shorts? Me, too. So many things to do as we venture out into the lovely weather.
3 – 17 Grease at Dutch Apple Dinner Theater. Grab your leather jacket and enjoy dinner and a show.
11 – Sheep Shearing Days 9-5pm Amish Farm and House. Even the animals want to leave their winter coats behind. It's sheer madness.
11 – Herb and Garden Faire Landis Valley Farm Museum. A must for all gardeners professional and otherwise. Heirloom plants and all things dirt!
12 – Maker's Market Unique creations and wares at Tellus 360. Take mom along!
12 – Brewfest 2018 The name says it all. Mount Hope Renaissance Fairgrounds 1-3 and 4:30-8:30
13 – Mother's Day What did you get your mom?
13 – National Toy Train Museum Moms get in free in honor of Mother's Day. Just what she always wanted.
18 – Pennwriters Conference One-hour workshops on anything you ever wanted to know about writing. Meet authors, book agents and editors. Eden Resorts and Suites.
18 - World Night Market in Binns Park. Hosted by Mennonite Economic Development to promote solutions to poverty around the world. Food, music and vendors.
18-19 - Rhubarb Festival Kitchen Kettle Village. C'mon! Who doesn't love rhubarb?!
19 – Ultimate Amish Adventure Strasburg Scooters. Get up close and personal with the Amish culture.
19 – Rug Hooking Class Landis Valley Museum. Don't waste your summer. Develop a skill!
20 – Rockford Mansion May Fair. Maypole, hearth cooking, music and mansion tours.
20 - Yanni 25- Love mustachioed Yanni? He's waiting for you in concert at the American Music Theater
25 – Paddle and Dine This sounds like fun: guided paddle down the river then amulti course dinner at the Rookery. Paddling is suitable for beginners. Shank's Mare Outfitters
26 – FlavorFest at Mount Hope. This is pretty great: wine and food parings, cooking demos, wine tasting, culinary workshops, artisan crafts.
26 – Car Show and Fireman's Festival Oregon Dairy. It's the 14th annual. Go see some hot rods.
27 – Mount Joy Memorial Day Parade 2pm. Downtown Mount Joy, just a block from the Inn.
That is a long list!
If you're still looking for something to do, drop me a comment or call me at 717-653-4525. So nice to be outside again!