July 11, 2017
Stayin' Alive - Holding Out For A Hero
Posted by: Nancy Skee
Who doesn't love those oldies tunes? I'm a sucker for a Bee Gees song. Around here, though, "staying' alive" and "holding out for a hero" are more than just oldies tunes - they are our way of life. Here's the thing: July 12 marks 4 years that my daughter Aimee went into renal failure and became a dialysis patient, and I'm on a mission.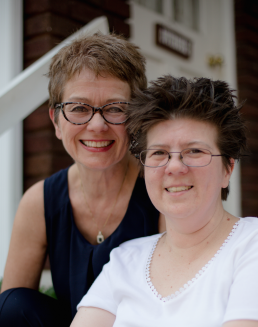 Renal failure means her kidneys no longer function, and she relies on a machine to remove toxins from her body that ours eliminate naturally. The procedure takes seven hours every night, where a glucose solution is pumped into her abdominal cavity, dwells for a period of time, and is pumped out again for a number of cycles. It's imperative that the body site where the tube is implanted is kept impeccably clean to keep infections at bay.
In addition to nightly treatments, it's important that the foods she can eat contain a huge amount of protein, but don't include things like nuts, seeds, dairy, and of course sodium. She also has to maintain certain mineral levels in her diet and has blood drawn routinely with her clinic to monitor the levels. All of this has to be structured while still balancing a diabetic diet that keeps tabs of carb intake, while making sure the meds she takes don't interfere with one another. It has its challenges, definitely.
In the past four years Aimee's had at least a dozen surgeries for various and sundry complications, 7 of which occurred within a 13-month period. She contracted Hepatitis-C from equipment at a dialysis center in Florida before she moved back here, but thanks to new drugs, that's been eliminated. When we're not at the doc's or the hospital or the ER, life goes on pretty normally around here. Go figure.
What's my mission? My mission is to find a living kidney donor for my daughter. Aimee is on a list to wait for a deceased donor, but the list is years long. People can live complete, full, and healthy lives with only one kidney, and you have two - one for you, and one to potentially share.
Here's what we're looking for in a possible donor:
18 years or older
Free from heart disease, diabetes,high blood pressure, and is a non-smoker
Blood type A or O. You don't even have to worry about be negative or positive.
Here's how it works:
Your first screening is over the phone. The transplant coordinator talks you through a checklist.
Blood tests and such come next and are completely paid for.
Transplant surgery and your follow up care are also completely paid for.
There is the possibility for a fund for travel expenses.
Here's how you become a hero and completely change somebody's life:
Call Nancy DeSanto, the Transplant Coordinator at Pinnacle Health (717-231-8825) or Kendra, the Transplant Assistant, (717-231-8757) and tell them you'd like to be tested as a possible donor for Aimee Skee.
Visit www.pinnaclehealth.org/transplant to find out more.
Even if you can't donate, I'm shamelessly asking you to like this post and share it with everyone you know. Tell your friends, your church groups, your card clubs, your neighbors, your associations - whomever.
Whether you're a brother or whether you're a mother (Ha - do you get that bit of levity I snuck in there?!), you can be a hero! Ready? Share!