January 26, 2016
It's a Nice Day for a White Wedding - or - What'd'ya Mean, There's No Minister ?
Posted by: Nancy Skee
It was the Storm of the Century, they said. Blizzard winds, they said, Stay off the roads, they said. Thirty inches of snow for sure. There was a parking ban. There was a driving ban. But didn't they know there was also a wedding?! Our first wedding of 2016 had been in the works for a long time, and you don't just not hold it due to a little blizzard. Right? You don't reschedule? Right?!
(It's blizzard day and one day before the wedding. It's snowing like a..., um..., uhh..., like a blizzard. The bride-to-be, the calmest bride ever, is calling, just a touch concerned). Ring, ring, ring.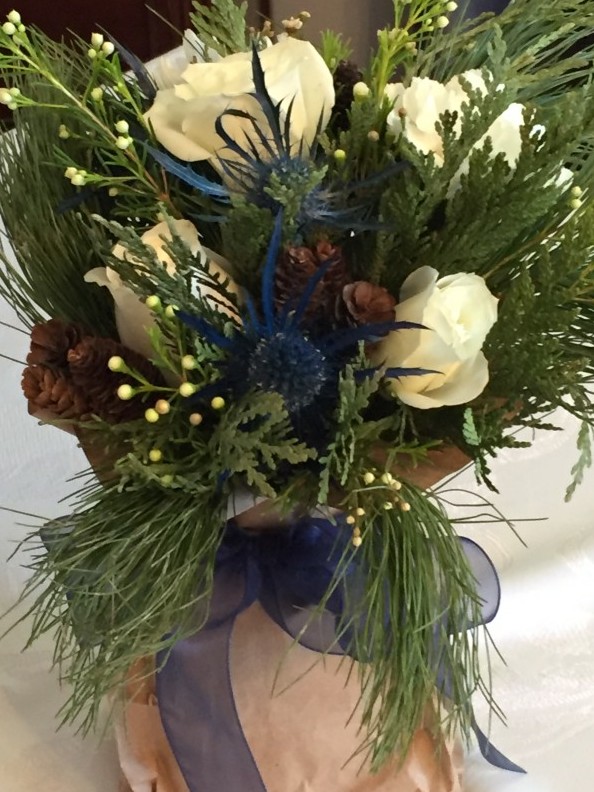 White roses, pine cones and winter greenery were waiting in the wings.
Bride-to-Be: Nancy, I'm not sure what to do. There's a blizzard, my fiancé is on crutches, our Best Man is on call plowing snow for the Borough, I have pneumonia, the place with my dress is closed, we can't pick up the cake, I don't know who's going to be able to make it, my MeMe is snowed in at a hotel somewhere, and the wedding is tomorrow.
Me: Hmmm.
Bride-to-Be: Yeah, I know. And on top of that, the minister is in the National Guard and could get called away and might not be here to perform the ceremony. I'm not sure what to do.
Me: Hmmm. Well, what do you want to do? (I studied psychology as you can tell.)
Bride-to-Be: We already have the flowers and they'll wilt and will be no good if we postpone, but what if the roads aren't opened and nobody can make it?
Me: Well. If you want to postpone, I'll help you reschedule, but if you want to go ahead, we're ready. Call me tomorrow and we'll do whatever you decide.
Bride-to-Be: Okay. Thanks for your help! Sounds good! I'll call you in the morning.
See? Is she awesome, or what? Then, the next morning. Ring, ring, ring.
Bride-to-Be: Okay, we're going to go ahead with the wedding, but there's just one thing. I'm snowed in and can't get out of my driveway, and I can't get my hair done, and we have to get the dress, and do you think we would be able to postpone the ceremony a few hours until late afternoon?
Me: Sure.
Bride-to-Be: Really?!
Me: Really. We're plowed out and ready. Don't worry; everything will be amazing and you'll have a great story to tell.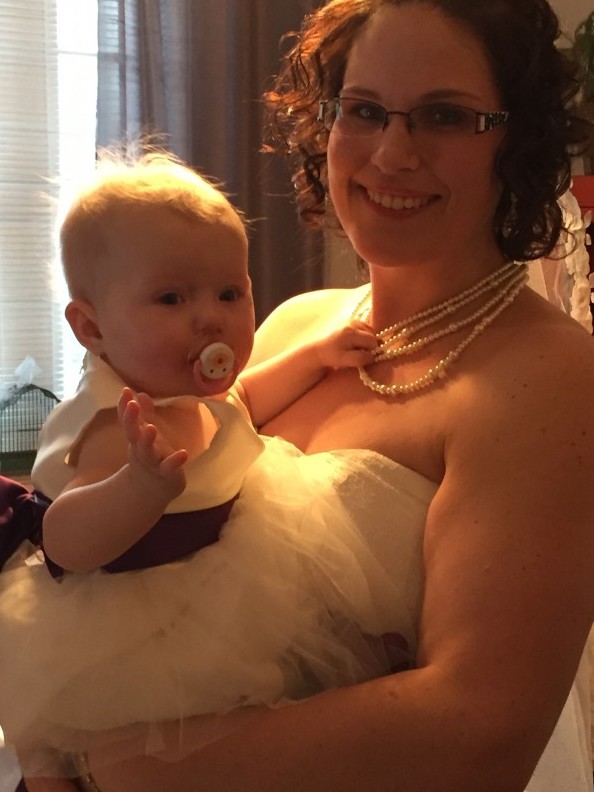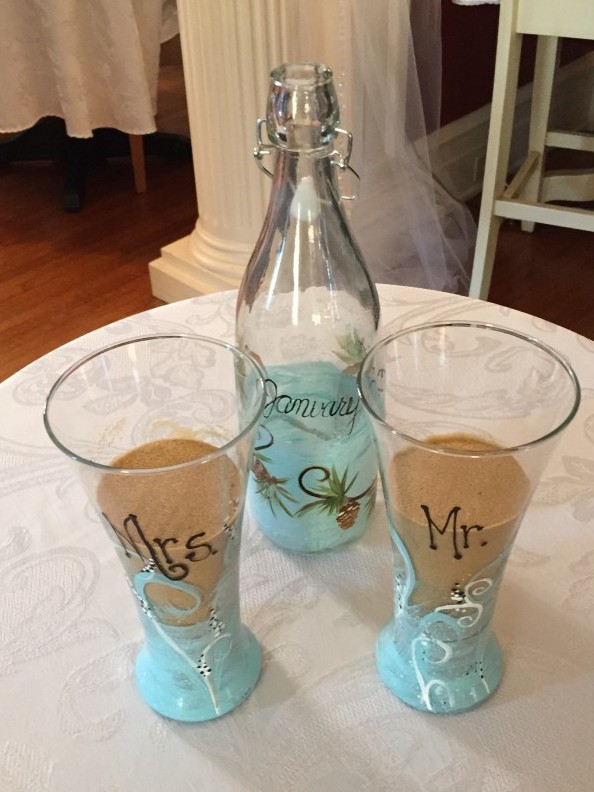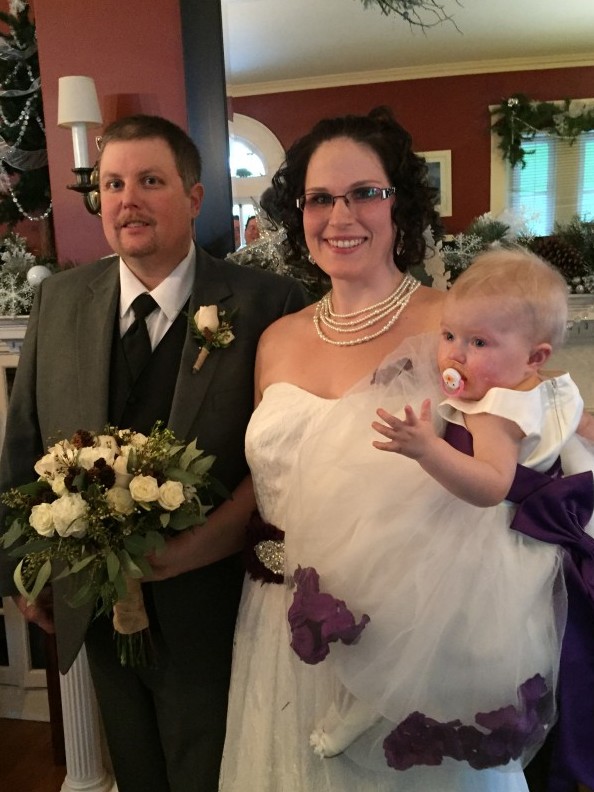 And she will have a great story to tell and beautiful pictures to go with it. I got a few, but to see all the bridesmaids, groomsmen, and wedding glory, you'll have to talk to Niki and Todd. It all came together almost without a hitch. Nearly everyone made it including MeMe, and a few of them even walked from their nearby homes. Amazing Assistant Joan and I ushered in shivering guests, took coats, and chatted with Todd and Niki's friends and family while the wedding party took care of their own last minute details.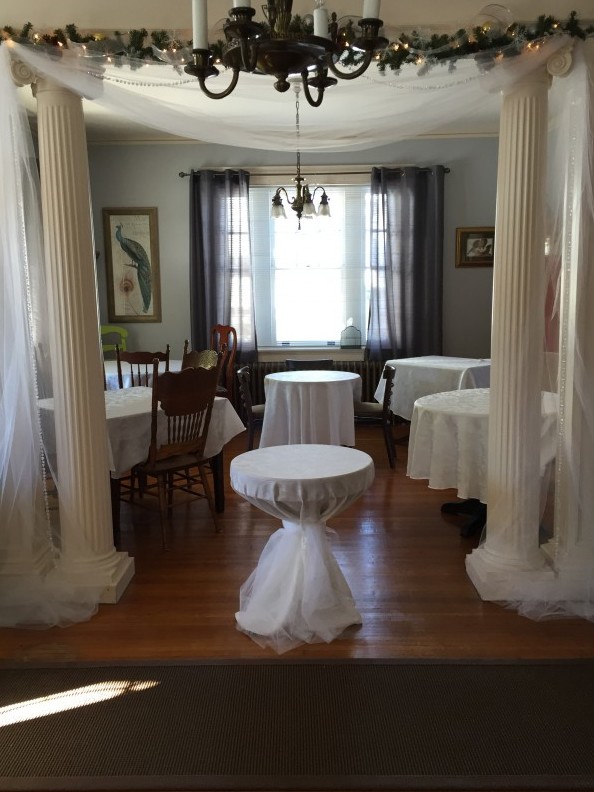 As it turned out, the minister didn't get called out to the National Guard, but rather called to say he couldn't get out of his driveway. Luckily, the maid-of-honor knew a minister in the neighborhood who graciously came out at the last minute to unite and bless the relieved couple. It was a nice day for a white wedding. The only one missing was Billy Idol.
Congratulations Niki, Todd, and Gracelyn and best wishes for a wonderful life. It was a beautiful day.
Can't wait to see how our February wedding unfolds! Stay tuned.