December 1, 2014
How Does a New Innkeeper Geek Out?
Posted by: Nancy Skee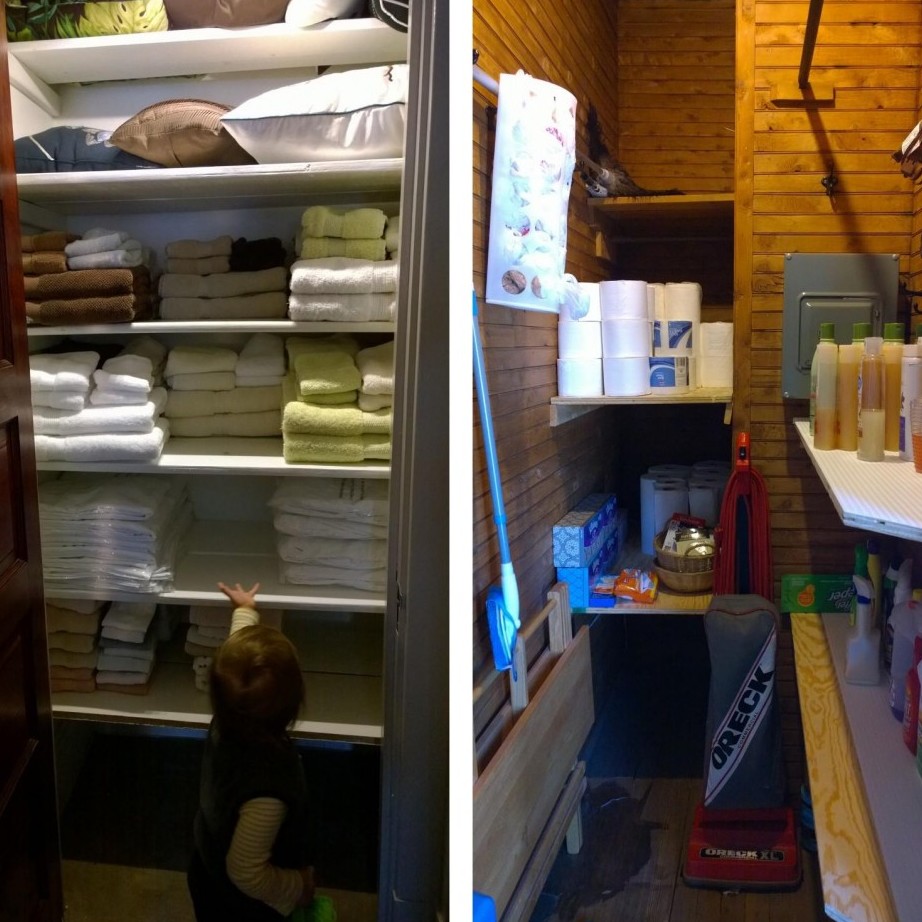 How does a new Innkeeper geek out? By organizing closets! Daughter-in-law Nicole and I spent a morning going through towels and sheets then matching them in ready-to-grab sets. Daughter Aimee single handedly plowed through the supplies and sorted everything out there - a huge job. Sometimes I run upstairs just to look in the closets and enjoy the organizational effect; who knew linens and spray cleaners could be so exhilarating, yet calming at the same time?

By the way, that tiny, cute baby showing off the towels is my grandson. He enjoys opening doors almost as much as he loves going up and down the steps. Nicole gets tired. You moms with babies know what that's like.
Since we've got most of the family lined up, I'll introduce the rest. Son Grahm is the one who is working on my tech stuff, and we will be turning out a new website soon. He's really, really good at that kind of thing, and I'm happy I don't have to think about it. Granddaughter is in school all day and can't wait to get to the Inn for baking lessons with Nana. I'll be hosting an open house some time after Christmas when you'll be able to meet everyone and get a chance to experience the closet effect first hand. Can't turn down a deal like that.