May 17, 2017
Homes, Gardens & All That Jazz
Posted by: Nancy Skee
You knew I would want to tell you how the Home and Garden Tour shook out. Dig this, in no particular order of coolness because it was all so cool: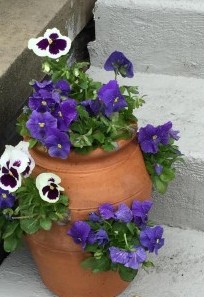 We greeted more than 200 visitors at the Inn. Thank you so much, friends, for your comments about the beauty of the building and the coziness of the rooms and gardens. Loved having you over!
Donegal School students entertained guests with instrumental solos. Misses Corey Landis and Tess Fernando played the flute, while Misses Katie and Lily Eckman commanded flute and cello. Timothy Zettlemoyer rounded out the afternoon with trombone. District String Director Margaret Kramer was responsible for gathering these amazingly talented musicians. These kids were top-notch.
Guests enjoyed veggies and cheese from Acorn Farms, and we baked our yummy Olde Square Inn Double Chocolate Brownies fresh that morning, then served them up with hot coffee - perfect for a blustery (?!!) May afternoon. The Butler's Pantry, now an office, was opened to let visitors walk through what was the home's original dining room to the kitchen.
We unboarded the door between the Butler's Pantry and our Summerfield Room - the home's original dining room. This one-day only event allowed our tour visitors a unique view of what the home was like as a private residence as they walked from the former dining room through the Butler's Pantry and into the kitchen.
The Mount Joy Historical Society received $5,380 from the Home and Garden Tour ticket sales, which was matched by Engle Printing and Publishing for a total gift of $10, 760! These generous contributions will help them complete the renovation of the Cemetery Road One Room Schoolhouse. How great is that?
Thank you for your support and for visiting with us. Many thanks to Nicole, Eileen, Aimee, Awesome Tom and Rod for their help in getting the joint together. And hats off to Sheri for her organizational skills in getting the whole tour thing off the ground.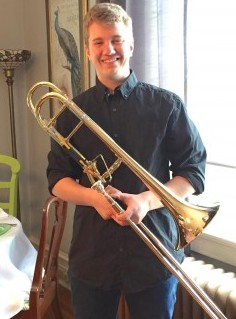 If you missed it this time, there's always next year. Or better still, pick a lazy summer's day to stay with us at Olde Square Inn. You've worked hard and deserve to take some time out to relax and renew and enjoy our great little town. Just choose your favorite room, and we'll have it ready and waiting for you.