March 31, 2019
A (Prime) Number of Things To Do in Lancaster County in April
Posted by: Nancy Skee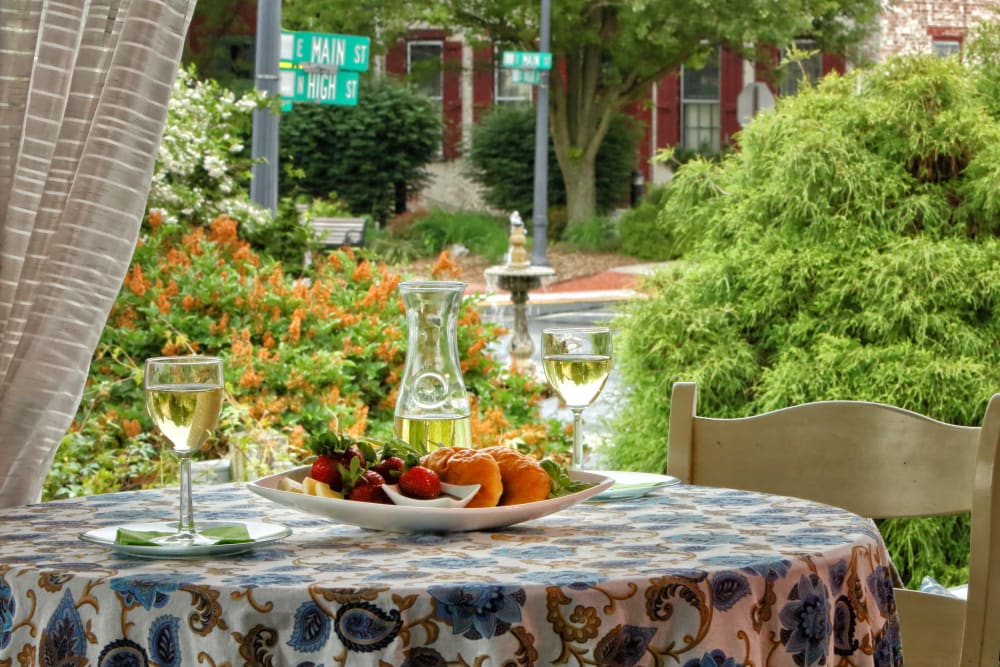 There are so many spring things to do and enjoy in Lancaster County this month. It's so nice to get outside and breathe some fresh air.
...even if it's yard work, right? How 'bout it? We're getting our landscaping organized and cleaning up the grounds at the Inn. Usually right after I've done that, a great big wind blows every dried leaf from the neighborhood back into the yard. But, hey, we're not shoveling snow so I'm happy about that.
Anyway when you've beaten the fun out of the yard work, get hoppin' to these great events this Easter month. (Haha!)
1. April 4-20 - Best Kept Secrets Tour. Secret places to shop you might not've known existed.
2. April 5 - First Friday in downtown Lancaster
3. April 5 - Used Book Sale Mt.Joy Church of God. (A fundraiser if you need an excuse.)
4. April 6 - Birdspotting at Chickies Rock. I can't wait to tweet this.
5. April 6 - Rails and Ales. Drink and ride - all aboard in Strasburg.
6. April 7 - Donegal FBLA Craft Show. Buy cool stuff.
7. April 12 - Second Friday in Lititz
8. April 13 - Cupcake and Wine Pairing. Grandview Winery. Yes and yes.
9. April 14 - Stomp! at AMT. Total percussion. Loved it. Bring aspirin.
10. April 19 - Ghost Tour at Bube's.
11. April 20 - Shenk's Ferry Wildflower Hike. Take time to smell the flowers.
April 21 - It's Easter. Alleluia! Who's hiding eggs?! I hope there are Peeps.
12. April 22 - Oregon Dairy. Free manure in honor of earth day. What a bag of poop.
13. April 22 - Lincoln's Funeral Train at the Star Barn. If you like history or want to be sad.
14. April 26 - ICY SPICY in Mount Joy. Cold drinks & hot foods for cool cats & hot mamas.
15. April 27 - Antique Extravaganza in Adamstown. Treasures older than you are.
16. April 28 - Taste of Rivertowns in Columbia. Eat, drink, and be merry.
17. April 30 - 50+ Expo. Great info for people who can admit their real age.
Psst...Did any of you catch that clever title? Prime Number of Things to Do.... There are 17 Things to do. 17 - Prime number? Get it? So funny.
Come on out to see me; we'll have breakfast on the porch. I got a million of 'em.