October 5, 2018
7 Things to Take in October in Lancaster County
Posted by: Nancy Skee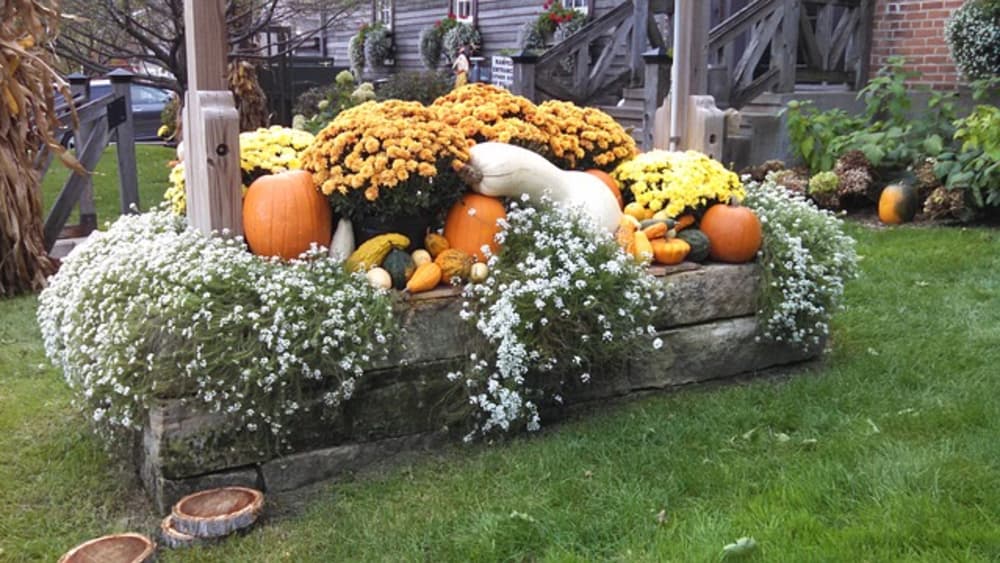 You gotta get outside in October in Lancaster County. It's a beautiful time of year and a great time to be outdoors before the weather gets stupid. Take some time out to try a few of these ideas.
1. Take in the gorgeous fall foliage. Check the south eastern part of the foliage map for the best weeks to view stunning orange, red and yellow leaves in Lancaster County, then take a drive to one of these areas.
2. Take a drive on a self-guided Covered Bridges tour. It's fun when you can use this Google map to hit every bridge. Not literally hit every bridge. You know what I mean. Our area is the Historic Rivertowns and Villages. What a great way to see fall foliage AND bridges!
3. Take away Lancaster County Goodness and go apple picking. Every year my sister from Indiana gathers up the whole fam-damily, throws them in a couple of vans and takes them out apple picking. Pssht! You don't need to go to Indiana. We can pick great apples at Cherry Hill Orchard. And if you don't want to pick'em, just buy 'em.
4. Take off and maybe meet some boys and ghouls on the Candlelight Ghost Tour in downtown Lancaster. Did you know that Lancaster is one of America's oldest cities? That's plenty of time for weird things to have happened, and for this you'll need reservations!
5. Take it indoors when you've had enough outdoors. Every Friday and Saturday in October Bubes's Brewery has either a Halloween Feast or a Murder Mystery going on. You can stay at my house. As they say, we're only a ten-minute walk or a 20-minute crawl away from the joint. Guess it depends on whether you're coming or going. Ha.
6. Take me with you when you go to the Tasting Room at Vineyards at Grandview. There are several lovely vineyards in Lancaster County but this one seems to be a guest favorite. Not only can you sample some delicious wines in a beautiful setting by day, but you can STILL enjoy Free Music Fridays this fall. They're extending!
7. Take a minute to riddle me this: How long have you either a.) been visiting Lancaster County or b.) been living in Lancaster County? How many Amish Buggy Rides have you taken? That's what I thought! "A is for Amish Buggy Rides" is customizable and they give you a coupon. Woot!
There are a million other things to choose from. That's just a little teen tiny sprinkling of activities out my way. What are your favorite October thing to do in Lancaster County?