February 28, 2019
7 Things To Do In Lancaster County in March
Posted by: Nancy Skee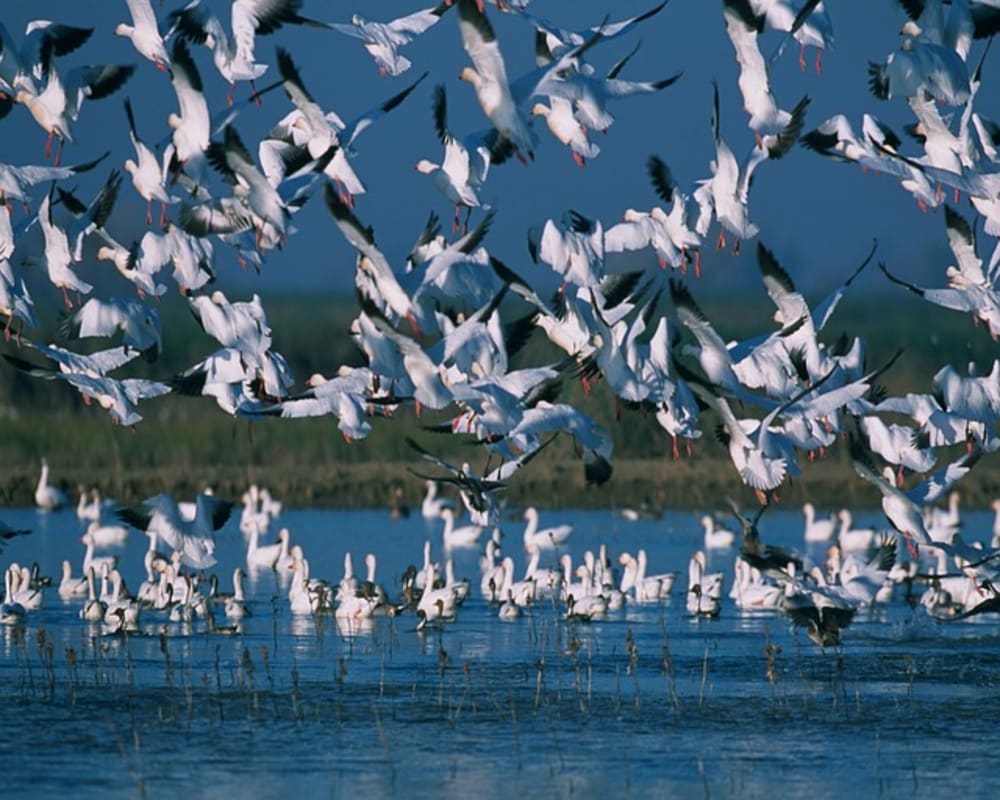 Looking for something to do in Lancaster County as we welcome in March? Check these out.
1. From March 1 - The Snow Geese are at Middle Creek! According to Lancasteronline.com as of Monday, February 26, there were 80,000 geese at the Wildlife Management Center and their number continues to grow. This is an awesome site and attracts people from around the world.
2. March 4-10 - Are you hungry? It's Restaurant Week in Downtown Lancaster and a great opportunity for you to sample fabulous food at a small price. Do you think any of those spots will feature Fastnachts for Shrove Tuesday on March 5?
3. From March 16 - Tipsy Tanks Tasting Party. Sample newly tapped 2018 wines at Nissley Vineyard and compare with other vintages. Party atmosphere with music and food bites.
4. March 15, 16, 17 - Stop in at any of the 9 restaurants in Downtown Mount Joy and I will guarantee you St Patrick Day Specials. We'll be offering Melon Green Mimosas as part of our fantastic breakfast at Olde Square Inn. Yum.
5. March 21 - Clocktail Party at the National Watch and Clock Museum in Columbia. You get to make a clock and enjoy a signature cocktail. Clocktail Party - that's pretty clever!
6. From March 21 - Joseph and the Amazing Technicolor Dream Coat is opening at Dutch Apple Dinner Theater and runs through May. You can purchase tickets without the dinner for some of the performances.
7. March 21-30 - Calling all Quilters! It's that time of year again for the Lancaster Quilt Show. Moved to it's new location at the Doubletree Resort in Willow street, it is entirely free, has lots of vendors, lots of displays, lots of fabric.
March might be coming in like a lion, but sister, go meet it head on! And while you're out, stop and and say hello. We're busy at the Inn getting everything spruced up and ready for wonderful weather.